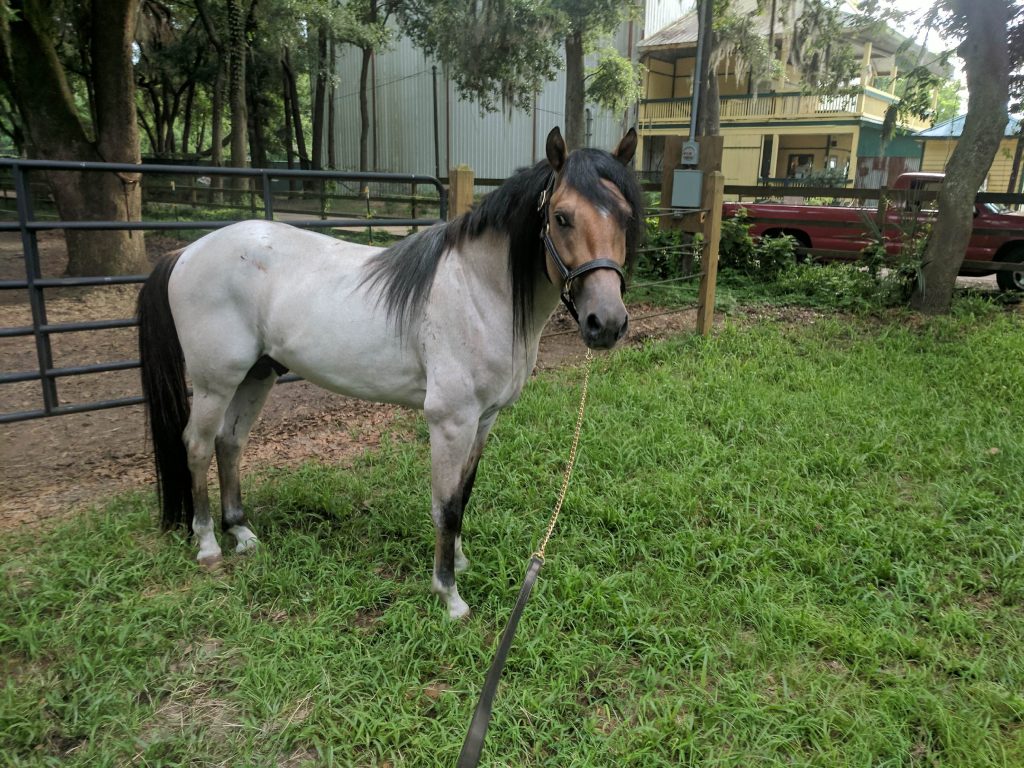 We will have better photos of this handsome stud muffin coming soon. "Louie" was born May 2014 on Mr. DP Lowther's farm in Ridgeland, SC. He is sired by Hershey and out of MT-48 (deceased). He was one of the first two Marsh Tackies to be brought "home" to Daufuskie in 2015 as a 4 month old colt. As his name implies, he has a bright future. He is the father of the first two Marsh Tacky foals to be born on Daufuskie Island in 40 years. He has been started under saddle and has a very kind temperament.
Our vision for our breeding program is quality over quantity. Although the breed is critically endangered we are sensitive to the population of neglected and unwanted horses out there so it is important to us to breed very selectively and with a secure future for that baby in mind. In fact we did not breed last year because we do not have the resources to accommodate any more horses at this time. As we grow we will continue our boutique breeding program.
If you have any interest in breeding to Lowther's Lucero, please contact us directly. Thank you for your interest in our handsome pride and joy!