Welcome to Duncan Acres. In 2018, we began our application through the formal Request for Proposals (RFP) process with Beaufort County for the ability to be considered as a lessee for 40 acres of a new 80 acre conservation easement opportunity located in Dale, SC. Generously donated to Beaufort County's Rural and Critical Lands Program by the Duncan Family who has been farming here for generations, we are beyond thrilled to have signed a formal, long-term lease agreement with Beaufort County to occupy this property for the purposes of further fulfilling our mission statement and to have a safe, dedicated place to go in the event of a mandatory barrier island hurricane evacuation.The property is ideally located and boasts many qualities which make it well suited for our organization's needs. Once farmland, the acreage is completely cleared of timber, has irrigation canals established and native grasses growing on it with potential for horse hay production.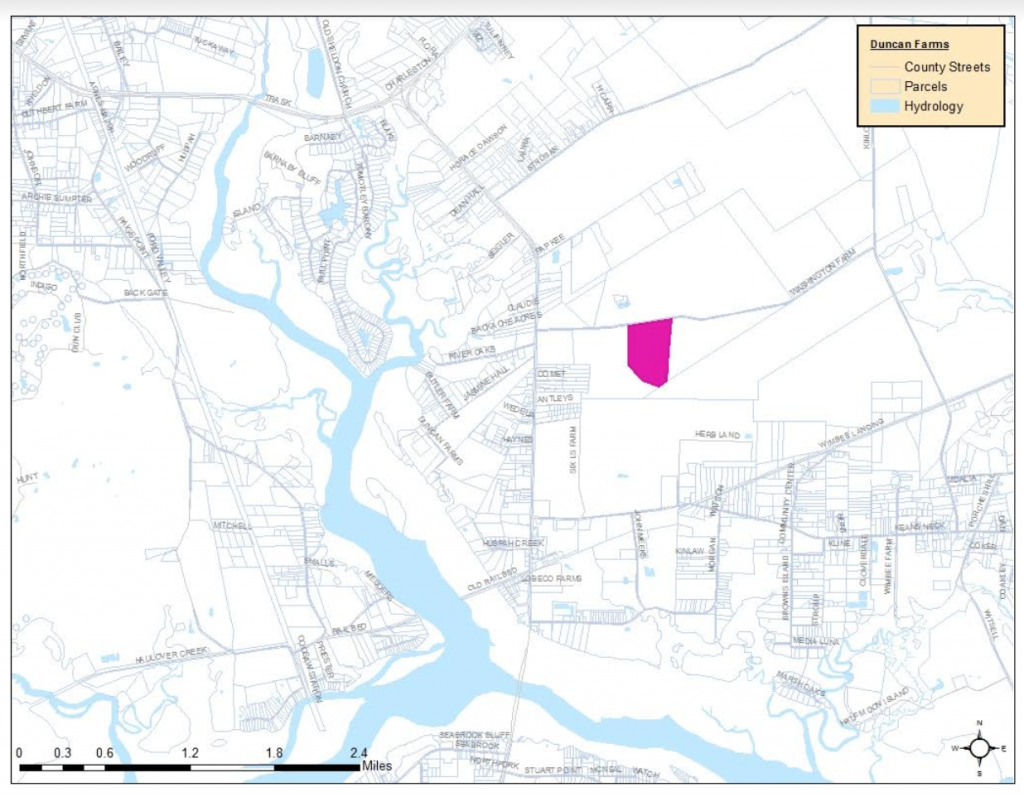 A one hour drive from Broad Creek Marina in Hilton Head, the distance is logistically convenient to Daufuskie Island and when combined with barge travel, adds up to only 3-3.5 hours that horses should have to spend in the horse trailer. The route offers safe transport on good backroads and is far enough inland to retreat for mandatory barrier island hurricane evacuations yet close enough to I-95 in the event that a catastrophic storm was forecasted for the area. We are blessed to have been able to evacuate from Daufuskie to Duncan Acres for hurricane Dorian, although we had no improvements to the property at that time, we enjoyed camping while the horses enjoyed grazing very much and the storm's impacts were minimal on our area.
SITE SKETCH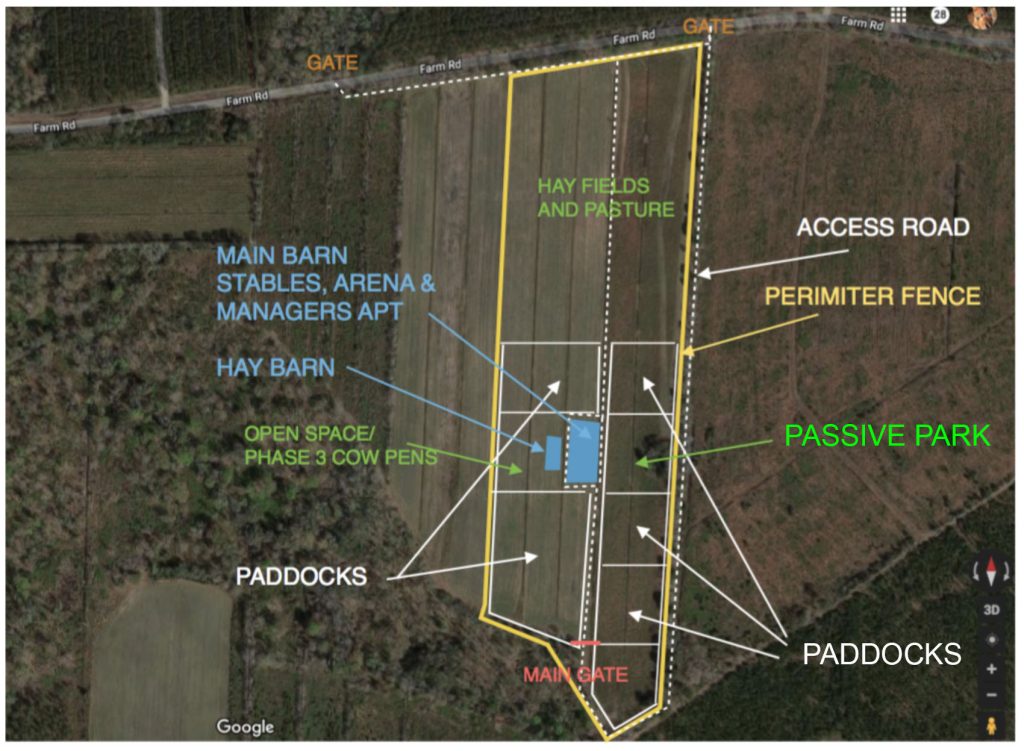 Our plans for the property include fencing, hay and horse barns, plus a passive park component so that the public can visit the property during regular hours, learn about the history, heritage and culture of South Carolina as it can be narrated through the Marsh Tacky through signage, and look into our fields and see Marsh Tackies. As our facilities improve, we can expand our programming to benefit the following key areas:
Marsh Tacky horses served
Increase in breeding program diversity
Public awareness about the Marsh Tacky
Public understanding of Marsh Tacky significance to SC history, heritage and culture
Accessibility by underserved populations to benefit from equine assisted programs
Hosted special events
Program offerings
Partnerships, tourism and revenue
We would like to thank Beaufort County for recognizing and acting on the importance of ensuring the protection, preservation and promotion of the critically endangered South Carolina State Heritage Horse for its citizens. Once improvements are complete, Beaufort County citizens and tourists will have a new, dedicated recreational area which is more accessible than Daufuskie to visit, where they can engage with the horses and learn why they are important to the history, heritage, culture and legacy of the SC Lowcountry.

Of course our planned improvements are contingent on funding. Please contact us directly if you would like to learn more. In kind donations like building materials or farm equipment are tax deductible to the fullest extent of the law.
This project is made possible in part by Beaufort County's Passive Parks and
Rural + Critical Land Programs